News
July 18, 2012
Yuko Imai's maxi-single "ボクが傍にいるから・・・/By Your Side" has been released by Bellwood Records and is now available at amazon.co.jp.
The CD features the English version of the song "By Your Side" - the lyrics of which were written by Richard.
Check out the music video for "By Your Side" here.
---
May 28, 2012
Richard finally had the pleasure of meeting singer/songwriter Yuko Imai in Tokyo, arranged by their mutual friend, fellow animal lover and activist, Mimi.
Richard had written the English lyrics for the English version of Yuko's song "ボクが傍にいるから・・・" (Bokuga Sobani Irukara...), a song dedicated to those who have experienced pet loss. The song is scheduled to be released as a single later this year in Japan, which will also include the English version "By Your Side."
Check out Yuko's blog entry (Japanese) about their meeting here!
---
October 21, 2011
Richard will be making his L.A. theatrical debut in the World Premiere of Lady Liberty, written by Lara Richardson and directed by Hilary Six starring Judith Scarpone, Deana Barone, Matthew Horn and Richard Ogawa.
Runs October 21st - Novemeber 20th
Friday & Saturday at 8 p.m. & Sunday at 7 p.m.
Tickets $20 - Reservation required
call 818-988-5070 or
e-mail yobby@roadrunner.com
Actors Arts Theatre
6128 Wilshire Blvd, L.A., 90048
(Between Fairfax & Crescent Heights)
---
September 10, 2011
Richard will be perfoming with Yuka Takara and Alvin Ing in "Yuka Takara Live from Los Angeles 愛と光を… ~Spreading the love and light~"a special online concert in remembrance, 10 years after 9/11 and 6 months after the 3/11 earthquake/tsunami in Japan.
Yuka and company will be sending their "Love & Light" worldwide through music via ustream.
Visit www.ustream.tv/channel/yukajamz
Sept 10 at 7 p.m. (LA/VANCOUVER)
Sept 10 at 10 p.m. (NYC)
Sept 11 at 3 a.m. (LONDON)
Sept 11 at 11 a.m. (JAPAN)
---
June 17, 2011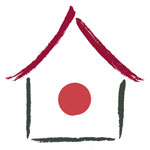 Richard and Yuka Takara will be performing at the AREAA Foundation Japan Rebuild Fundraiser at the Japanese American National Museum.
All funds from the black tie cocktail reception & fundrasier will be going directly to Japan for rebuilding homes.
For ticket information click here.
---
March 19, 2011
Richard was invited to perform on Okinawa Bon!!, accompaning Yuka Takara on a special 'via skype' performance of "Lullaby for Lovie" dedicated to the people of Japan.
Hosted by Lintaro Karimata, Okinawa Bon!! airs on RBC every Saturday at noon. As of March 23rd, the weekly variety show has raised over $160,000 for earthquake/tsunami relief.
---
October 9, 2010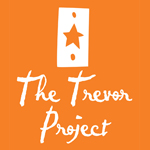 The amazing folks at The Trevor Project have shared "hold on (the end of the rainbow)" on their Facebook page, a song Richard wrote in response to the recent gay youth suicides.
You can check out the video here.
If you are an LGBT teen who needs to talk to someone contact:
www.thetrevorproject.org
1-866-4-U-TREVOR
1-866-488-7386
---
September 17, 2010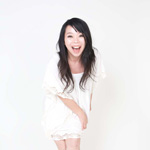 Richard will be appearing as a guest artist at Yuka Takara's CD release concert for her upcoming album "universal u" in Okinawa, Japan!
Richard will be perfoming a short set of his originals, plus expect Yuka & Richard to jam out some of their old (& new!?) jams. They'll also be joined by special guest & Broadway veteran, Alvin Ing!
Friday, September 17 @ 7:30 p.m.
(doors open at 6:45 p.m.)
Sakurazaka Theatre - Hall A
¥3,000 advanced, ¥3,500 at the door
+one drink minimum.
Click here for more info!
---
April 11, 2010
Richard's World Domination Anthem web vid has been posted up on The Ellen DeGeneres Show website as well as on the show's YouTube channel.
Check it out here and give it 5 stars, if it so moves you (and why wouldn't it.) Then click here and "like" and leave lovely ca-ca-comments!
---
December 16, 2009
The new and improved www.richardogawa.com is launched! (designed by Richard Ogawa himself... how you like 'em apples?)
---
May 8, 2008
Yuka Takara's sophmore album 'Free to Fly' is now available at the U.S. iTunes store!
Richard co-produced and arranged the last track on the album, Lullaby for Lovie.
Click the album art to be directed to iTunes.
---
March 24, 2008
Richard makes a cameo on friend and longtime collaborator Cristal Snow's debut album, The Prophecy, which debuted at #10 on the Finnish charts. Released to critical acclaim in Finland, Richard wrote and lent his speaking voice on a track entitiled "Kurisutaru."
Cristal was a finalist and came in third in the Eurovision National Final in Finland 2008.
For more information visit www.cristalsnow.com.
---
February 18, 2008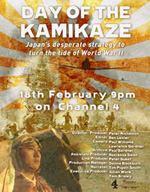 The Drama-Documentary, The Day of the Kamikaze, airs in the UK on Channel 4, Monday February 18th at 9 p.m. The Darlow-Smithson production was produced and directed by BAFTA winning director, writer & producer Peter Nicholson. The film tells the story of the Kamikaze, the men who flew them and the men who faced them.
Watch for Richard in the role of Kamikaze pilot, Masaaki Tokito.
---
February 13, 2007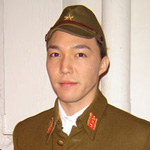 Richard was on set for 2 days at the Chatham Historic Dockyard in Kent, filming for an upcoming Channel 4 (UK) documentary on World War II. He will be featured as Kamikaze pilot, Masaaki Tokito in a scene which was based on a memoir written by the late pilot's sister. Check back for information air times both in the UK and the US.
---
October 5, 2006
The video for Oasis' Acquiesce makes its worldwide online premiere on Yahoo, plus its first UK TV showing on ITV2.
Watch the video on YouTube.
---
September 12, 2006
Richard was on set at the Electric Ballroom in Camden shooting a music video for world-famous British rock band Oasis.
Directed by Robert Hales, Richard will be featured as bassist Paul "Guigsy" McGuigan in a Japanese Oasis circa 1995 in a re-release of their fan-favourite B-side "Acquiesce" which will be included on their upcoming retrospective album, "Stop The Clocks."
---
June 3, 2006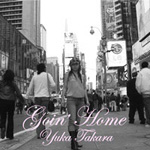 Yuka Takara released her first full length album "Going Home" in Okinawa, Japan. Richard produced and co-wrote 2 tracks: nowhere to be found (co-written by Cristal Snow) and Imanara Sunao Ni Nareruyo (co-written by Yuka Takara.)
---
July 31, 2005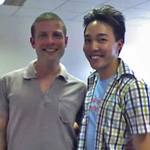 Richard makes his UK television debut on Channel 4, performing a song he wrote for hit program Big Brother's Little Brother (BBLB). The program, hosted by popular UK presenter Dermot O'Leary, is a magazine show dedicated to top rated UK reality program Big Brother.
Richard was featured in a segment called "Song for Big Brother" where his song "BBBABY" was selected as one of 4 favorites of the season.
---